The World's Trust
KOYO products have been sold well in 122 countries around the world, we support a better life
TEATRO SANTANDER
Time:Feb-17-2023
KOYO Elevator provided a panoramic elevator for Teatro Santander with high-end customization, luxury decoration which highly matches the renovation style of Teatro Santander.
The Teatro Santander has been listed as one of the most important theatres in Colombia for its prestigious history and imposing architecture, and has been established as a major center for promotion, training and presentations of performances, art, theatre and music in the city.
The Teatro Santander, built in the first half of the 20th century and abandoned in 2001, is now a fully restored building. The theatre provides an outstanding stage for dance, theatre, family performances, music, etc. As the only venue in the region with special technical conditions, the Teatro Santander is a high-level theatre integrating leisure, training and entertainment that promotes the flow of quality, convenience, dynamic and diverse products for all categories to the public.
The Teatro Santander, a perfect blend of traditional practices, is the pride of Santander culture and a reference center for Colombian performing arts and music. The reconstruction of the theatre is conducive to talent development and the promotion of diversity, inclusiveness and cultural diversity in the capital.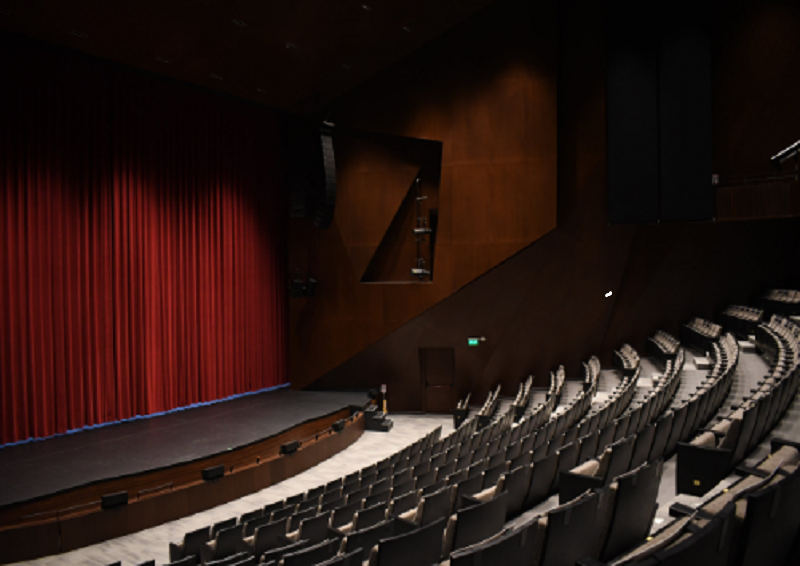 The panoramic elevator provided by KOYO Elevator, combines high-end customization, luxury decoration, and the overall renovation style and positioning of Teatro Santander. The thoughtful design and high-end customization of KOYO Elevator highly match the customer's demands.
KOYO room-less elevator, with a small shaft and a big car, is a perfect combination of space innovation and low noise. DIY decoration meets customers' high-end customization demands and is aligned with the high-end luxury style of the theater.
When the project is completed, the elevator runs smoothly with low noise. Both design and safe passenger flow experience, are well received by customers.
Best-selling in 122 countries around the world, our vertical transportation service network covers worldwide. KOYO elevator will continue to support a better life with innovative technology, rigorous quality, and efficient service.
To learn more in regards to KOYO Elevator, pls follow us on LinkedIn, Instagram, Facebook and Twitter @KoyoElevatorco.
Cooperation & inquiry:brand@koyocn.cn