Support a better life
With innovative technology, rigorous quality and efficient service to support a better life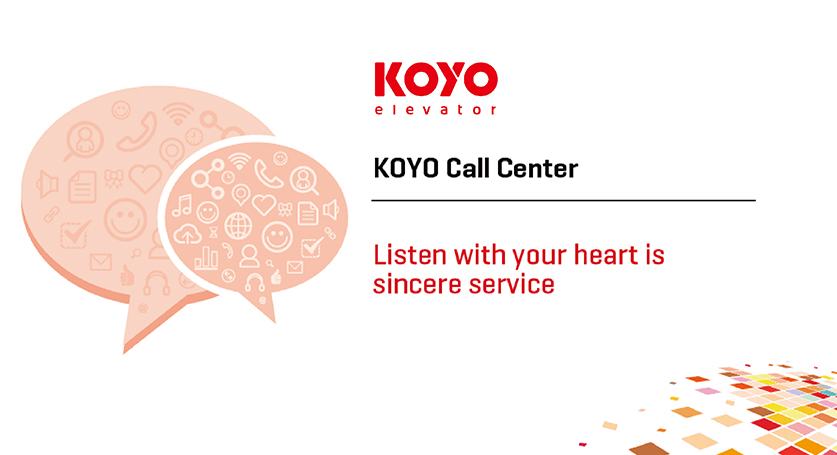 To meet different needs of customers, KOYO provides multiple options of traditional maintenance business, leading the market with customer service.
The professional staff at KOYO Customer Service Center in 122 countries around the world are at your service 24 hours a day.
We are committed to providing quality hotline service to all customers who sign maintenance contracts with KOYO. We will also provide quality and sincere service to non-KOYO elevators and KOYO elevators not maintained by us. We will send maintenance technicians to the site in time to deal with problems and follow up the results to ensure customer satisfaction.